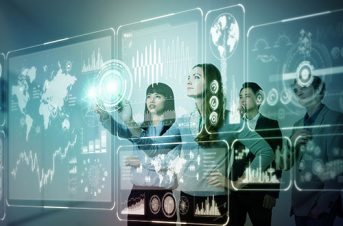 With the evolution of digital technologies and networks, digital transformation has become a major concern for number of companies, whose stakes can even be a matter of survival in fast changing markets.
Companies digitalise their activities and businesses either to innovate and bring their customers new products or services or to adapt to technological changes in order to remain competitive.
Our lawyers, specialists in information and communication technologies and data protection law are there to assist you in securing and implementing all your digital projects, from the feasibility study or risk and liability assessment to the contractualisation of your relations in this field (technology transfer agreements, contracts for software development, integration, maintenance, outsourcing, hosting, cloud computing solutions such as SaaS, IaaS, PaaS, etc.), and defending your interests in all litigation related to your digital projects, both in contractual matters and in the field of infringement of intellectual property rights or unfair or parasitic competition actions.